Finding an accountant | Advice and Tips
Our guide to finding the right accountant for your business
Finding the right accountant will prove invaluable to any business. The right accountant can help to increase your businesses productivity, save you money, improve cash flow and help you to plan for the future.
But with so many accountants to choose from, how can you make sure that you find the right accountant for your business?
Naturally, we would love you to consider our accountancy firm in Weston-super-Mare! But in the spirit of fairness, here are our top tips for finding the right accountant.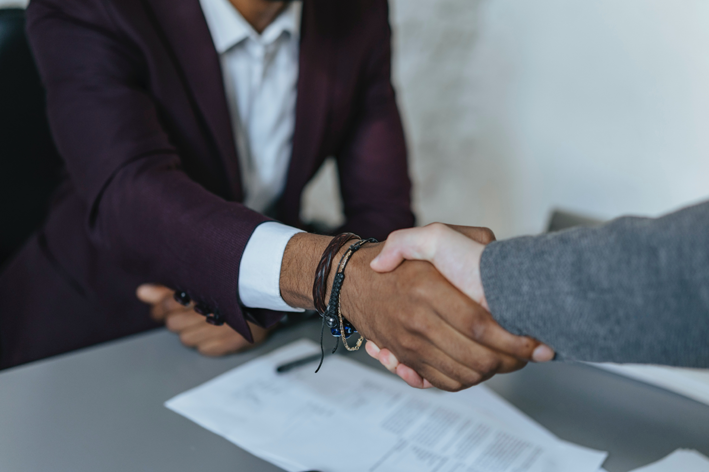 Choose a certified or chartered accountant
You do not have to be a qualified accountant to prepare or file company accounts. But if you're considering employing an accountant, we would recommend that you check their accreditations. Chartered accountants are required to stick to a strict ethical and professional code of conduct and will always act in the best interest of your business.
Accredited accountants have studied accounting to a high level, passed exams and gained professional accounting experience. In addition, chartered accountants are members of recognised accountancy body such as the ICAEW (Chartered Accountants), ACCA (Certified Accountants), or ICAS (in Scotland).
At PW John and Co accountants in Weston-super-Mare our team of accountants have all received professional accreditations from the FCCA, ACA or AAT. Meet our team to find out more.
Make sure that the accountant fits your business needs and requirements
If you're a sole trader or small limited company you may feel more comfortable working with a similar sized firm of accountants who can offer the personal support. Similarly, a large organisation may prefer the security of working with a national firm with plenty of resources.
There really is no strict rule when it comes to finding the right accountant, it simply comes down to what makes you feel comfortable.
Some businesses may see value in working with a large accountancy firm with offices all over the country, but at PW John & Co we offer a more personal service. Each of our clients' are assigned to a dedicated member of our team who will be their sole point of contact. We have found that this approach allows our team to develop a solid understanding of our clients businesses so that we can provide personal, forward looking accounting advice, based on their unique requirements.
Consider where the accountant is located and whether location matters to you
If 2020 has taught us anything, it's that many businesses can operate remotely. With the introduction of zoom meetings, working from home and cloud-based technology, it's no-longer imperative that your accountant be located in the same town or city as your business. However, if you prefer face to face contact then choosing a local accountant might make you feel more comfortable. Again, it really comes down to personal choice.
Our firm of accountants are located in Weston-super-Mare, however we represent a diverse range of clients across the entire South West. We will work with you in the way that suits you – in person, on the phone or online.
Look for an accountant with relevant experience and check that the accountant provides all of the services that you require
It's important that your accountant can provide all of the accountancy and tax services that you may need, both now and in the future.
We suggest finding an accountant who has experience in preparing accounts for companies of a similar size as yours. It may also be beneficial if the accountant has experience of working with companies in a similar market sector as yours, as they'll be familiar with any unique rules or treatments.
We work with clients in a range of sectors including small businesses, large groups, property and landlords, charities and not for profit, agriculture and contractors.
Find out what software the accountant uses
Many accountants have their preferred accounting software, but the right accountant will be experienced enough to use whatever software you are comfortable with.
We can provide Cloud Sage to our clients free of charge. But we also regularly work a variety of accountancy software including Iris, Quickbooks, Kashflow and Xero. We also offer ongoing support and, if necessary, training.
Don't be afraid to discuss fees with the accountant
Some accountants charge by the hour, others offer a fixed rate. It's important that you understand exactly what services are included in your fee in order to avoid unexpected costs at the end of the month.
Ask the accountant for a concise breakdown of services and check what the cost will be for any additional work.
Think about your future plans for your business. If your business grows, you may find that your accountancy needs increase – and so might your fee.
At PW John & Co accountants in Weston-super-Mare we offer a variety of fixed rate accounting packages tailored to our clients exact requirements. We are also happy to provide ad hoc accounting services if that suits your business needs better.
Ask for recommendations from friends or colleagues about their accountant
If you have friends or colleagues who are self-employed or run their own businesses ask about their experiences with their accountant. If they can't help you find the right accountant, they may at least be able to help you to avoid the wrong one!
If you're struggling to find a personal recommendation you can also look for reviews online.
At PW John & Co, most of our new clients are referred to us by our existing clients. Find out what our clients have to say about us.
Talk to several accountancy firms before you make your decision
Even if the first accountant that you talk to seems confident and professional, you won't know if their rates are fair until you speak to several others. If you only receive one price it will be harder to ascertain the market rate.
The right accountant will make you feel comfortable, listen to your needs and make recommendations based on their experience.
We hope that these tips help you to find the right accountant. If you would like to find out more about our range of accountancy and tax services we encourage you to contact us. All initial consultations are completely free of charge – with no obligation.
We look forward to hearing you soon!