Accountant or Auditor?
What is the difference between auditors and accountants?
Clients often ask us what is the difference between auditors and accountants. The two roles are similar; however, an auditor is usually responsible for reviewing the work of an accountant.
All businesses must file a set of accounts with HMRC, however not all companies are required to be audited. Auditors often work for a business on an ad hoc basis when they need a financial audit.
In addition to being a fully qualified accountant, an external auditor must also be a member of the Association of Chartered Certified Accountants (ACCA), Institute of Chartered Accountants in England and Wales (ICAEW), Association of Authorised Public Accountants (AAPA) or The Institute of Chartered Accounts of Scotland (ICAS).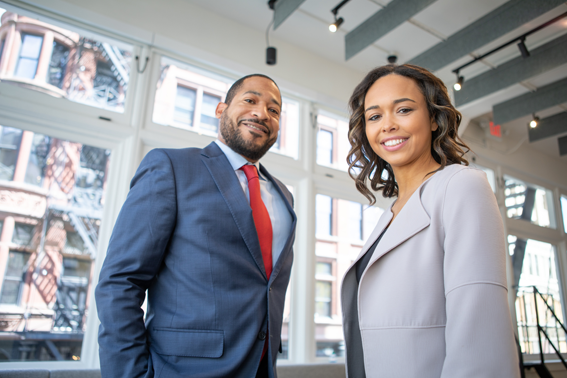 What is the role of an auditor?
The role of an auditor is to provide an impartial review of your business and its financial position.
The auditor will do this by checking that your financial statements are represented accurately and, in their entirety, without any misstatements or errors. The auditor will also perform a detailed review of a company's accounting systems and systems of control.
Based on this information the auditor may then make recommendations for improvement.
What is the purpose of a financial audit?
The purpose of a financial audit is for an independent third party to examine the financial statements of a business and to ensure that their financial position is being reported accurately.
What are the benefits of a financial audit?
Financial audits are required by law under certain circumstances. Please visit our Audits page for more information. However, even when not mandatory, a financial audit could benefit your business in many ways;
A financial audit report provides a professionally documented statement which supports a business's financial position and could be used as the basis for future finance or mortgage applications.
A financial audit will provide peace of mind that your accounts are in full compliance with statutory requirements.
A financial audit requires a detailed understanding of the business and its processes. Such knowledge can present the opportunity to provide proactive business advice on many matters.
The possibility of fraud can be reduced. An external financial audit can act as a deterrent to any potential fraudster.
Find out more about our financial audit services
At PW John & Co Accountants in Weston-super-Mare, we offer a comprehensive range of financial auditing services including;
Statutory audits
Internal audits
Specialist audits
Due diligence
Minimising fraud exposure
We hope that you've found this article helpful. For further information about our Financial Audit Services please contact our expert team of accountants.
We look forward to hearing from you soon!